Veterinarians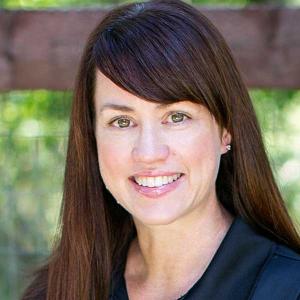 Dr. Nicole McArthur

Veterinarian
Dr. McArthur graduated from UC Irvine with a BS in Biology before obtaining her Doctor of Veterinary Medicine degree from UC Davis in 2001. Her veterinary career began with a brief tenure in dairy practice before settling in to small animal practice. Dr. McArthur has worked at several practices in Roseville and Rocklin as a general practitioner as well as an emergency vet. She joined the Bayside family in September 2020.

Dr. McArthur loves to spend time with her family and her many pets which includes dogs, cats, chickens, a duck, a hamster and a parrot named Howard. When she is not driving kids around or tending to her personal zoo, Dr. McArthur enjoys swimming, trail running, photography, knitting and soap making.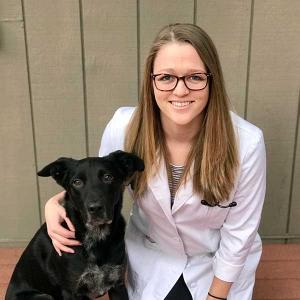 Dr. Emily Nomann

Veterinarian
Dr. Emily Nomann graduated from UC Davis with a Bachelor of Science degree in Animal Biology prior to obtaining her veterinary degree from the UC Davis School of Veterinary Medicine. Following veterinary school, Dr. Nomann completed a small animal rotating internship in beautiful Sonoma County. Her internship focused on small animal surgery, internal medicine, oncology, and emergency medicine.

In her spare time, Dr. Nomann enjoys relaxing at home with her wife, their two cats Peter and Dumpstina, and their black Lab mix, Blue. She loves traveling to Southern California to visit her family as well as adventuring all over the world. Some of her favorite countries include Italy, Nicaragua, Costa Rica, and Croatia.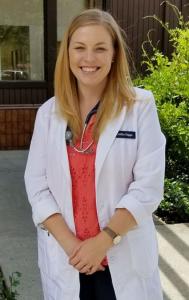 Dr. Caitlin Diggs

Veterinarian
Dr Caitlin Diggs will be joining us January 2022.
Dr. Caitlin Diggs graduated from UC Davis with a Bachelor of Science in Animal Science. Following this, she obtained her Doctor of Veterinary Medicine from Kansas State University. After graduating from veterinary school, she returned to Northern California and completed a one-year rotating internship at VCA Loomis Basin focusing on surgery, internal and emergency medicine. Dr. Diggs' professional interests include preventative and internal medicine as well as emergency medicine.
In her spare time, Dr. Diggs enjoys spending time outdoors with her husband and two dogs. She has a Great Pyrenees mix named Freckles and a scruffy tri-colored mix named Finley. She also loves trying new coffee shops, baking and spending time with family.