Regular Vet Check-Ups for the Best Preventive Pet Healthcare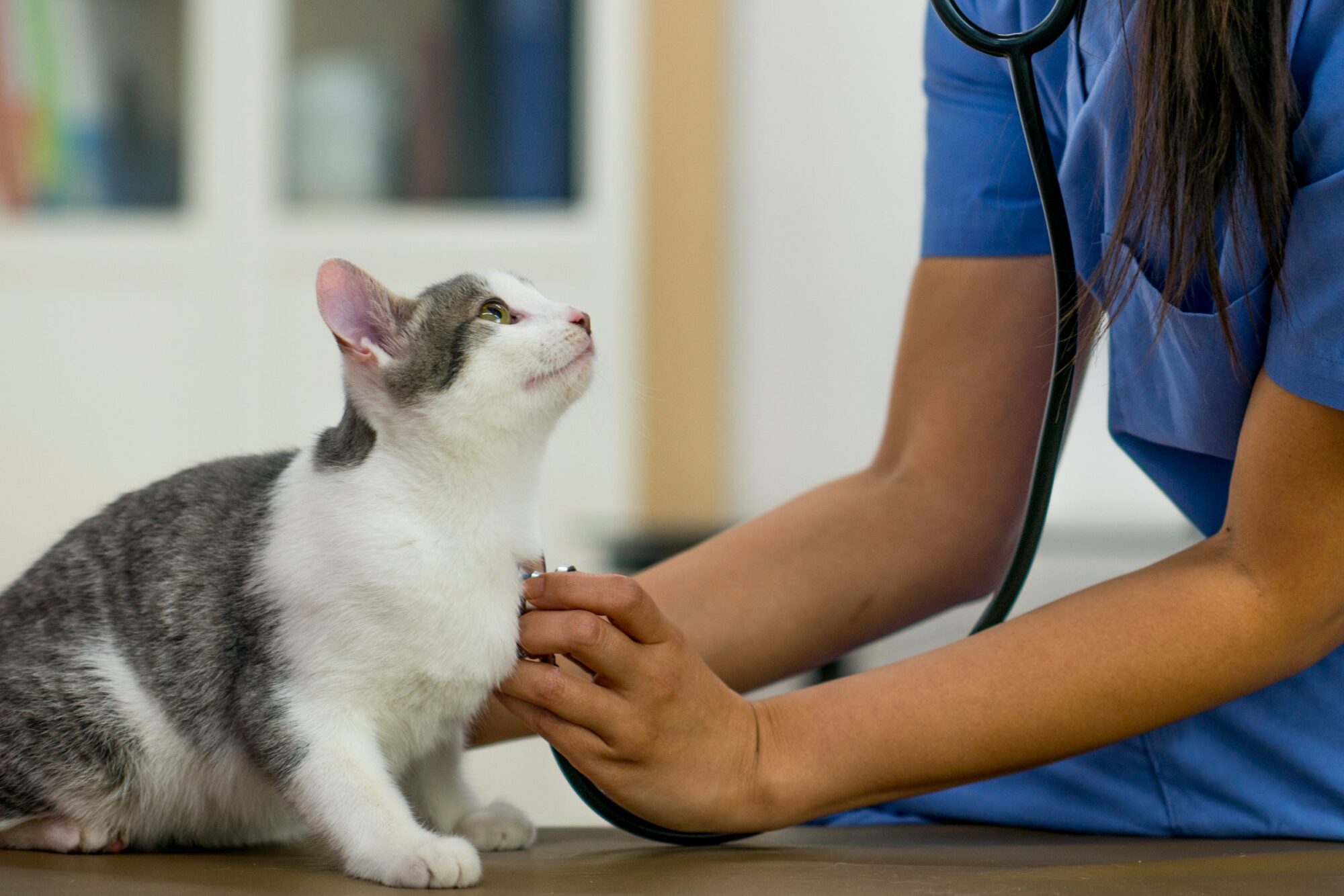 Who doesn't want their four-legged family member to live their longest, best life? Bayside Animal Hospital is in the business of keeping our patients as healthy as possible, and routine veterinary care and pet wellness exams are a big part of that.
The Importance of Vet Visits
Most people realize that they should take their pet to the veterinarian when they are sick, but taking your pet for a vet visit is just as important when they are well.
All pets should visit the veterinarian at least once (preferably twice) a year. These regular pet check-ups are an important opportunity to discuss problems, catch signs of illness, and to help ensure your pet a happy and healthy life.
Routine veterinary care visits accomplish:
Nose-to-tail exams: During pet wellness exams, the entire pet is examined. We evaluate all organ systems and document changes. This allows us to identify new findings and track more chronic changes.
Identifications of concerns: Regular pet check-ups help us track trends in weight, muscle condition, changes in growths, and other potential problems. Noting concerns early helps us to stay ahead of trouble.
Proactive discussions: Discussions at routine pet wellness exams help us to learn what is going on at home, troubleshoot behavioral concerns, and even go over pet healthcare decisions like diet and parasite prevention.
Recommendations for further care: Many times our staff will have recommendations for further care of your pet. We may discuss things like screening blood panels, dental procedures, or prescription diets.
Preventive Pet Healthcare
Besides routine pet check-ups, preventive pet healthcare often includes things like:
Exercise recommendations
Weight management strategies
Social and environmental enrichment
Nutrition recommendations
Parasite prevention program
Vaccinations
Spay/neuter
Routine dental care
Screening tests for things like intestinal parasites, heartworms, and aging changes
Wellness care visits and testing can have several important advantages for your pet. Learning what is normal for an individual animal can prevent many pet problems and diseases. It also makes treatment of many health issues more successful and less costly.
We would much rather prevent disease and illness when possible than treat it when it occurs. By participating in a preventive pet care wellness plan as designed by us and yourself, we can keep pets happier and healthier. Schedule your appointment so that we can get started working together to bring the best in veterinary medicine to your pet.