Hiring a Dog Sitter: What to Look For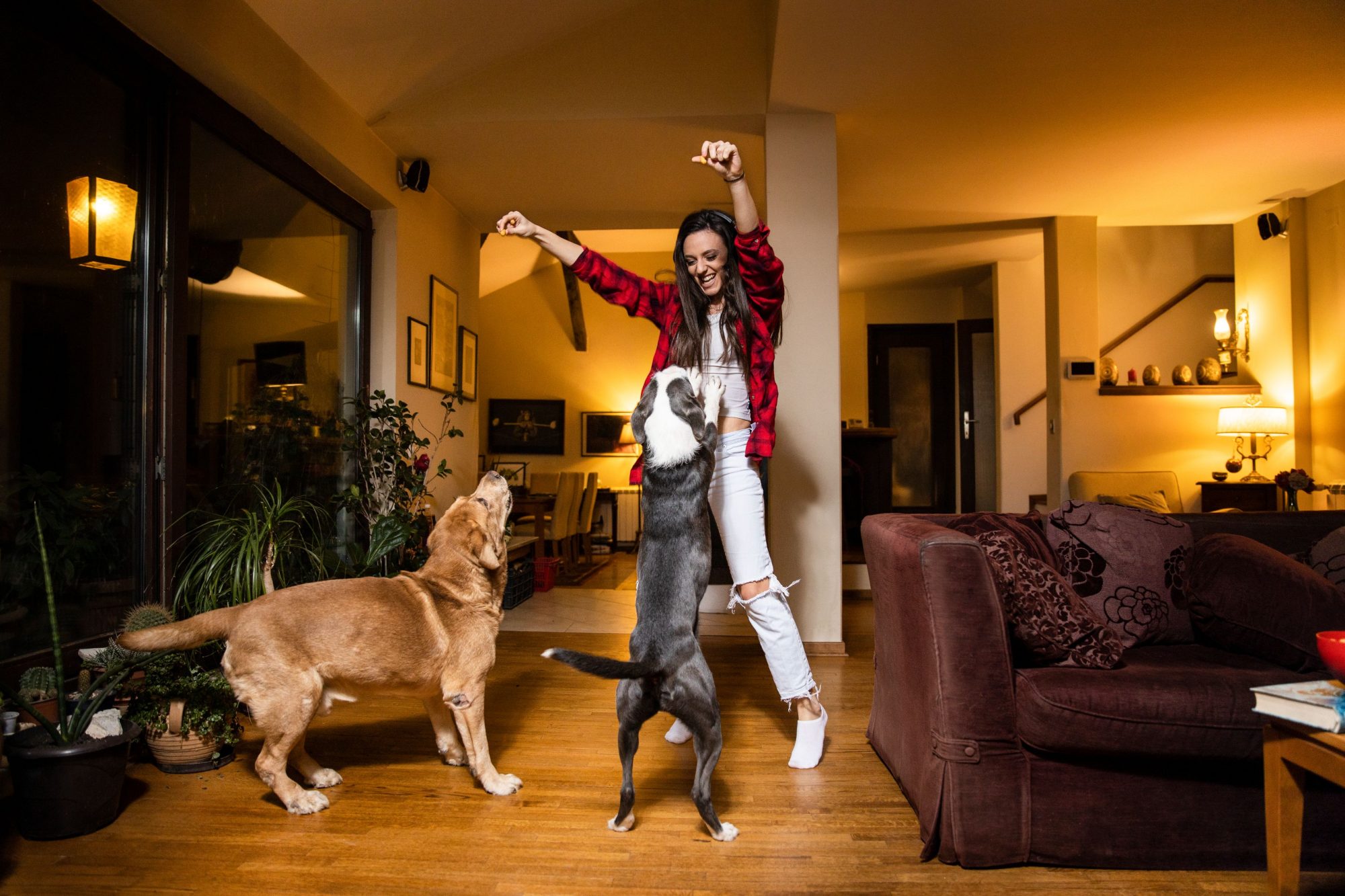 When you leave your pet in someone else's care, you want to ensure your furry friend is safe, comfortable, and well cared for. And if it's your first time looking for pet care, you might not know where to find a pet sitter, what questions to ask, or how to tell if someone is reputable.
These are the qualities to look for and questions to ask when hiring a pet sitter.
Experience Counts
A good pet sitter will not only have the training and skills necessary to care for your pet while you're away, but they'll also have experience.
It's a good idea to look for a pet care provider who's been in business for at least two years. This demonstrates that they've been in business long enough to learn the ropes and develop a good reputation.
Ask for References
An excellent way to gauge whether a pet sitter is right for your pet is by asking for references from clients—especially those with dogs similar in age or activity level to yours. If the sitter has had experience with cats, small and large dogs, mellow canines, and rambunctious puppies, you're probably in good hands.
Read Online Reviews
If you want to get a sense of a dog-sitting service's popularity, see if they have an online presence. Check out the company's Yelp or Facebook page to see what people say. But be wary: Online reviews can be faked and aren't always reliable.
Some dog-sitting services may try to rig their online reputation by writing fake reviews for themselves or paying someone else to write them. If you see one or two glowing testimonials from people who don't seem trustworthy, look deeper into those companies' reputations before deciding whether they're suitable for your pet.
Trust Your Instincts
Your instincts can be a good guide when hiring a pet sitter. Don't be afraid to ask questions. If you get a negative feeling about a particular pet sitter or pet care company, don't hire them!
Address Any Special Needs
Be sure the pet sitter can accommodate any special needs. If your dog has any health issues or needs medication, ensure that the sitter can confidently handle these needs. And if your dog has a history of fearful or aggressive behavior toward strangers, consider an in-home visit before hiring.
Ask About Contingency Plans
Ask about the care provider's backup plan for situations in which the sitter is suddenly unable to provide care for your pet. Is there someone else who can step in and provide care? If so, find out who this person is and ensure you trust them as much as you trust the primary pet sitter.
Check the Provider's Policy for Emergencies
Ensure that the pet sitter has a way to reach you. You should also ask about their emergency plan in case something goes wrong. Although it's unlikely that anything will happen, it's better to be prepared rather than caught off guard by an unexpected situation.
Check if the Sitter is Licensed and Insured
Check if your pet sitter is insured against claims for injury or property damage and can provide proof of coverage. This helps ensure that you're working with someone adequately vetted by a third party.
To get an idea of how long the dog sitter has been in business, visit their state or county website and search for licenses issued by those jurisdictions.
Ask About Background Checks
If the pet care company has a file full of background checks, they're likely screening employees carefully. It's worth noting that many companies don't conduct background checks and instead rely on references. While these are helpful, you should still look into how the company does business to ensure it's reliable.
Bayside Animal Hospital is here to provide your pet with top-quality, comprehensive veterinary care. Please give us a call with any questions or concerns or to schedule a wellness visit.